When it rains, it pours. It seems like there is so much going on lately. Even though I was at work for a half day yesterday, I decided not to post a blog. I figured I would have to save up a weekend's worth of crap to have something interesting the next time I posted. You, my not so loyal readers, weren't left empty-blogged, however.
I sent out an invitation to another member of the B-43 conglomerate a few days ago, in hopes that he would contribute a little more crap and nonsense to the site. Upon reading his post, I realized that I had neglected to inform the masses about the omnipresent coincidence number. I probably did everyone a favor, as it will haunt for generations. Don't bother trying to avoid it. It's
everywhere
. Embrace it. Why, just yesterday, I received some change from a purchase and I noticed something peculiar.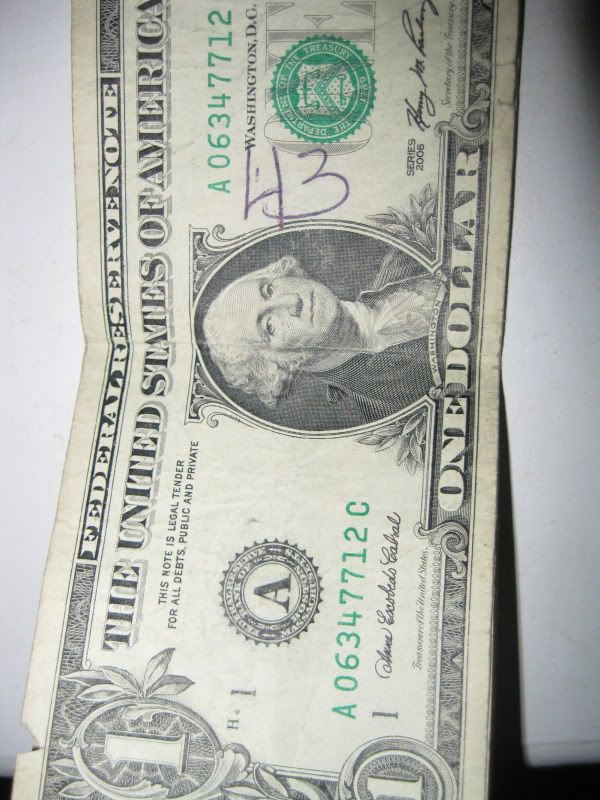 See? Don't say you weren't warned.
Getting back to all things considered normal around here, I wanted to share some of the weekend's activities. I woke up Saturday morning and headed out to our local trail gem,
Sherman Branch
. I had planned on a lesiurly ride on some sweet singletrack, and then spend a little time hanging out with
Middle Ring Cycles
. They had a demo day at the trail, and I was pleased as
punch
. There was an assortment of bicycles from manufacturers like
Ellsworth
,
Intense
, and
Niner
, with different models to choose from. All you had to do was sign a form, and off on the trail you went. Big thanks to Brian and Rod for bringing a demo to the Charlotte area. Head over to Middle Ring Cycles to pick out your new bike. (Yeah, shameless plug, I know.)
Speaking of Middle Ring Cycles, I was really happy to find a package waiting for me when I got home Friday. I ordered my team kit from them a while back, and it takes about 8-10 weeks to get them made. At last, I can rock some team gear for the remainder of the race series. I'm really happy ride for these guys. Again, go there and give them you hard-earned cash. Click
here
.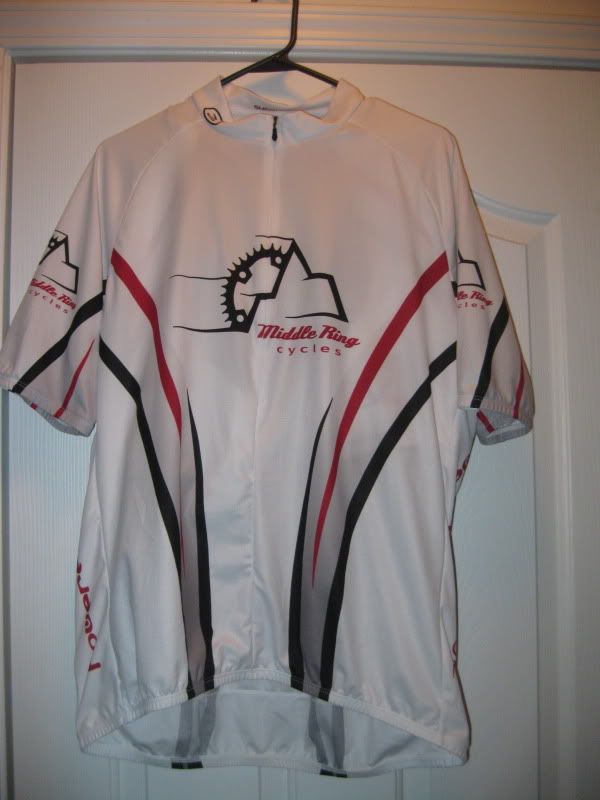 Sunday was a lazy day, as most Sundays should be. Little Miss Sunshine took the Lunchbox to his Grandma's house, so I had to whip out the
lawnmower
. After finishing the yard, I passed the time until her return by cleaning out the garage a bit. A while after she arrived, we packed up Goose and her yet-to-be-named
KHS
, and headed out to her favorite trail,
North Meck
. She is recovering nicely from her stress fracture, and did a great job out on the trail. She went down once, but otherwise had a great time. She was all smiles.
"I'm smiling because I have a boo-boo."
Yesterday after my half-work day, I headed up to
Smallville
to pick up Lunchbox for a little skate action. Our destination was
Soul Ride Skatepark
, our usual skate spot. It was nice to have a break from the bike for at least one day, and it was a great way to spend Labor Day.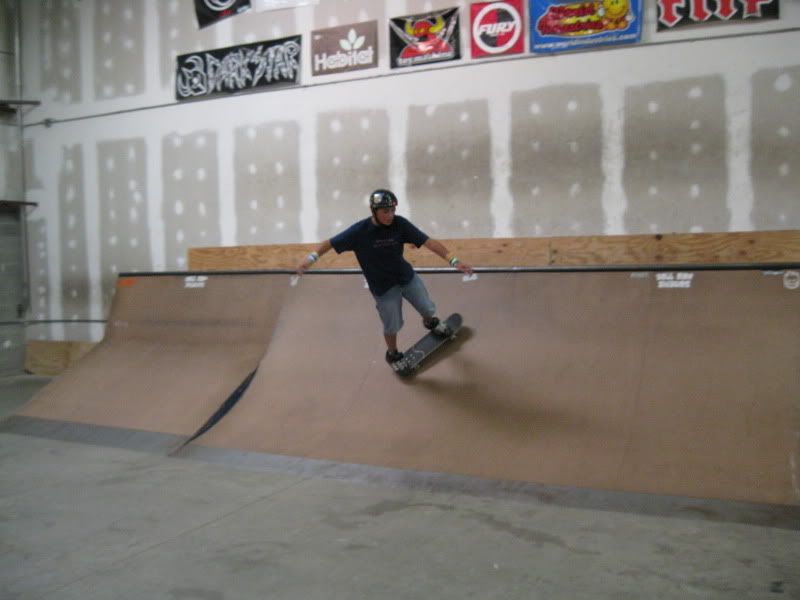 My break from the bike will be short-lived. Tonight is another makeup race in the
Charlotte Mountain Bike Series
. The
U.S. National Whitewater Center
is next on the agenda, and I am hoping that I can turn it up a notch. I am four points away from 10th place, so I still need a strong finish to make the top ten. I could have avoided this if I didn't miss that double-points race, but I can deal with it.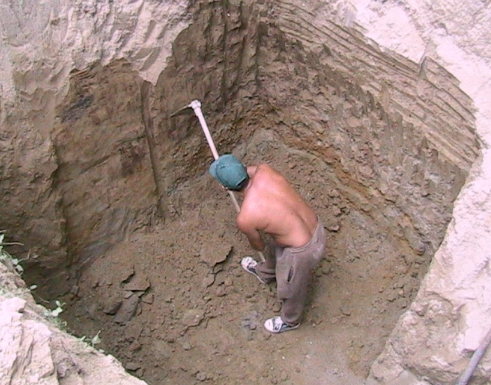 Nothing like digging yourself out of a hole, huh?
.
.
.